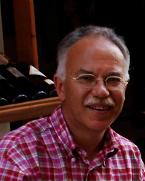 Toen ik in 2011 mijn loopbaan bij Philips voltooide, betekende dat niet het einde van mijn professionele belangstelling . Naast het beoefenen van mijn hobbies en voeden van mijn interesses, ben ik regelmatig professioneel actief. Nieuwe activiteiten zijn bij voorkeur avontuurlijk , een nieuwe reis die ik nog niet eerder heb ondernomen: een odyssee, of in amalgaam met mijn naam: een ody
k
see. Dat kan het toepassen van mijn vakkenis zijn in gebieden, of met firma's die nieuw voor mij zijn; onderzoekjes waar ik tijdens mijn Philips werk niet aan toe gekomen ben, etc.
Ik werk samen met specialisten op andere gebieden, allen mensen die ik in de loop der tijd heb leren kennen en waarderen om hun vakmanschap.
Werk ervaring
VP Standardization, Philips Intellectual Property & Standards (2004-2011)
Verantwoordelijk voor standaardisatie voor Philips business sectoren Lighting, Healthcare en de sector Innovation & Emerging Businesses ( m.n. corporate research): het opstellen van een strategie i.s.m. de business, het opzetten van nieuwe consortia – waar nodig -, en leiding geven aan het Philips team dat actief betrokken is bij de ontwikkeling van de standaarden.
Direct betrokken geweest bij de opzet van o.a. Continua, Wireless Power (Qi), Zhaga, DLNA, HDMI, ZigBee. Philips vertegenwoordiger in de boards van o.a. ZigBee Alliance, Wimedia Alliance.
VP System Architecture, Philips Consumer Electronics ( 1997 – 2004)
Technologie innovatie en system architectuur voor gehele CE divisie.
Strategic Marketing Manager, Philips Semiconductors (1993 – 1997)
Strategie, innovatie en business development voor mobiele communicatie en multimedia divisie. Leiding gegeven aan cross-divisie Multimedia Architectuur team, samenhang in architectuur aanpak van de divisies gecreerd.

Department Head, Philips Research (1987 – 1993)
Leiding van de groep Information Processing Architectures; onderzoek aan parallelle computers, processor architecturen en communicatie systemen, digitalisatie van TV

Project leider Parallel Computers (1984-1987)
Leiding van het Philips Research onderzoeksteam voor een parallelle object-georienteerde computer, voorzitter van de Europese projecten Esprit 415 (Parallel Architectures and Languages for Advanced Information Processing) en Esprit 2427 Tropics (exploitation of the next generation of data-processing systems), mede organisator van wetenschappelijke conferenties (PARLE).

Researcher, Philips research (1978 – 1984)
Onderzoek in digitale communicatie, signaal processoren, compilerbouw Docent aan het Philips International Institute.

Opleiding
Universiteit Twente, Ir. Electroechniek, met lof (1978)
Praedinius Gymnasium, Groningen (1971)

Mijn complete CV vindt u op